The Advanced Survey and Activity Monitoring (ASAM) Sensor is a tool that allows you to create and manage building plots. In Sim Settlements 2 you will use ASAM Sensors:
to create a Sim Settlements Plot
to manage a specific plot
to manage the settings of an entire building plot type.
IMPORTANT NOTE: ASAM Sensors and Boxes of ASAM Sensors are treated as scrap items by Fallout 4's inventory management system. This means that any in your inventory will be deposited in a workshop inventory when you deposit the rest of your junk.
There are many ways to get ASAM Sensors
ASAM Sensors can be crafted on City Planner's Desk.
You will require the following materials:
1 aluminum
1 circuitry
1 crystal
1 fiber optics
2 plastic
2 screws
They can be built individually or in boxes of 20.
You can interact with your plot by moving your crosshairs over the ASAM sensor on your plot. Doing so will provide you with two options; View Details and Activate.
Clicking on Activate will let you manage your plot.
For the Options available, please see Managing plots.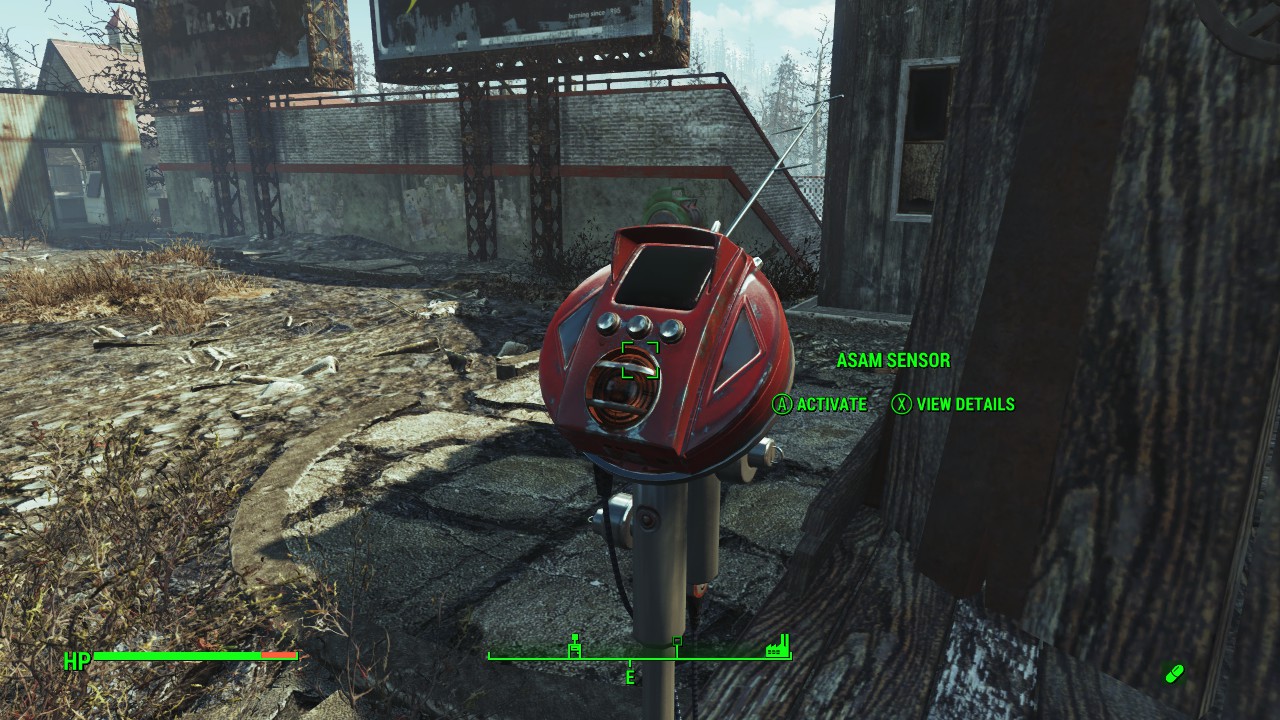 Clicking View Details will let you examine the plot details at a glance