Spoiler Alert!
Quest Character: Sickle, Skout, Hammer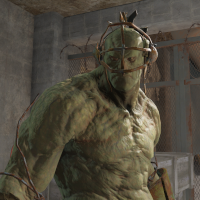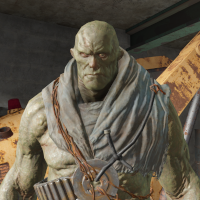 Written by: Harkness
Script doctors: Sirick, Superweevil
Voiced by:
Sickle - James McLauchlan
Skout - Yon Shady Glenn
Hammer - (vanilla)
Find Nail.
Return to Sickle to report what happened to Nail.
Sickle gives the bad news to Hammer. A fight breaks out.
Talk to Sickle again. He will ask you to replace Hammer, and then wanders off.
Talk to him again to receive the ASAMS.
He will tell you also that if you bring him chalk, he will give you more ASAMS.
This optional quest follows "Check for ASAM Sensors at West Everett Estates".
Nail's location is close to Rocky Narrows Park (Watch out for bears).
Sim Settlements 2: Check for ASAM Sensors at West Everett Estates and Surburban Disturbance by Veta Phoenix
| Stage | Description | Log Entry |
| --- | --- | --- |
| 1 | Quest Start | |
| 2 | Quest Running | |
| 5 | Intro triggered | |
| 10 | Hammer Enter | |
| 20 | Sickle Off | |
| 30 | Sickle Hostile | |
| 40 | Sickle Sees | |
| 45 | Player touched ASAM | |
| 50 | Passed Scene 3 | |
| 60 | Accept Quest Nail | |
| 61 | Nail Dismembered | |
| 65 | Player read note | |
| 70 | Nail Found | |
| 80 | Sickle Told Nail Dead | |
| 89 | Hammer aggro Sickle | |
| 90 | Hammer aggro Player | |
| 100 | Hammer Dead | |
| 110 | Player made Mutant | |
| 115 | Player can go past gate | |
| 120 | Trade Chalk | |