Spoiler Alert!
Guest Character: Jake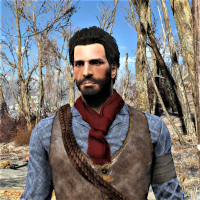 Written by: Sirick
Voiced by:
Jake - Tom Schalk
Talk to Jake in the Comm Array room
Through dialogue options, you can learn more about Sanford and his estranged family.
Jake gives you a key
Check out the room Jake has set aside for you in HQ
Next Quests:
About Jake
Unlocks the Player Apartment Room in Headquarters
In your apartment, you will find a note and house warming gift from Jake (Breather).
Issue:
Jake is not in the Comm Array Room - If Jake did not move to the Comm Array Room after the final scene in the meeting room during How to HQ, you can talk to him, and he will walk down to the Comm Array Room.
Coming Soon
| Stage # | Notes |
| --- | --- |
| 1 | Quest Started |
| 2 | Quest Running |
| 10 | Jake been Greeted |
| 15 | F it version |
| 20 | Story Full version |
| 30 | Story Short version |
| 40 | Story Over |
| 45 | Upgrade Project Given |
| 50 | Player given HQ Player Home keys |
| 60 | Conversation Complete |
| 100 | Quest Complete |