Spoiler Alert!
Quest Characters: Old Paul and Lily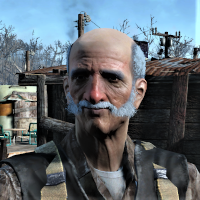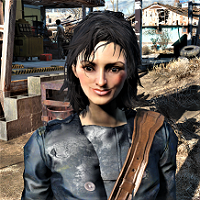 Written by: Richard (Sirick) Griffiths
Voiced by:
Old Paul - PawPaw Greg Gidney
Lily - Claire Wescott
Construct plots for your settlers. Given that you start the quest with x settlers, try to build x residential plots and x job plots (agricultural or industrial - the 1x1 plots are adequate.)
At some point, three newcomers show up, led by Lily; your PipBoy will remind you to greet the newcomers.
Now you will need to build enough plots to allow each newcomer to have a residence and a place to work.
Once the game believes that your settlement has enough work and home plots, a "commotion" will start between Lily and Old Paul.
Investigate the commotion and go through a dialogue, in which Old Paul will exhort you to find the Stranger.
Next Quest: Casting a Line
Moving the plots during this quest should not impact the quest, however, deleting them may.
If the plots do not get an auto-assigned worker, you may have to manually select a settler and manually assign that settler to build a new plot.
The quest, at first, will ask for homes and work places for the number of settlers that you have. If you have completed Preston's quest at the Museum, the quest will ask for 5 homes and 5 workplaces. When Lily arrives, the numbers of residential and work places required will increase by 3.
If you completed the vanilla quest "Sanctuary" from Sturges to build beds, you may need to delete those to get the Concord 5 to build the Residential plots.
If the quest is showing that the required homes and work places have been completed, but the "commotion" has not begun, likely you have more settlers than 8. You will need to place additional plots so that each settler has a home and a workplace before the quest will start the "commotion".
If you have used up the ASAMs, place beds so that all of your settlers have at least a place to sleep. For example: you have 12 settlers and placed 10 residential and 10 industrial and agricultural plots, craft and place 2 beds so that the additional 2 settlers have a bed.
You may need to scrap things around the settlement to get building materials to start construction on plots that aren't building.
If I Had a Hammer - Casting a Line by Veta Phoenix
Stage
Description
Log Entry
1
Quest Start
2
Quest Running
10
Player walked after MQ02 before talking to Paul
20
Paul gives quest
30
Player finished sensors
40
Lily spawned and scene started
50
Lily intro scene over, give objective
60
Player finished plots for Lily and followers
70
Scene started with Lily kicking sensors
80
Player interrupts loop
90
Complete quest, start MQ04