Spoiler Alert!
Quest Characters: Skout and Sickle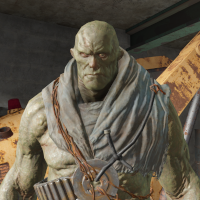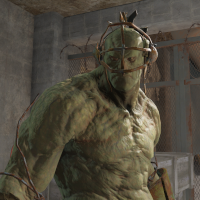 Written by: Harkness
Script doctors: Sirick, Superweevil
Voiced by:
Skout - Yon Shady Glenn
Sickle - James McLauchlan
Find the door to West Everett Basement.
Enter and go down the stairs.
You will encounter non-agressive super mutants.
Skout will prevent you from searching the basement.
Their leader, Sickle, will request that you find Nail, who has run away, in exchange for some ASAMS.
He will give you a note, "Nail's Scribbles" which will give you a location to search.
Next Quest: Suburban-Disturbance
This quest is listed in Quests in your Pip-Boy under "Miscellaneous" and is optional.
Sim Settlements 2: Check for ASAM Sensors at West Everett Estates and Surburban Disturbance by Veta Phoenix
For Quest Stages refer to Suburban-Disturbance