SPOILER ALERT!
The Nightingales are a group a doctors and volunteers who provide healing for those in need.
The Nightingale Camp will appear across from the Diamond City Entrance when you have 30 residential plots across all your settlements and control at least 3 settlements.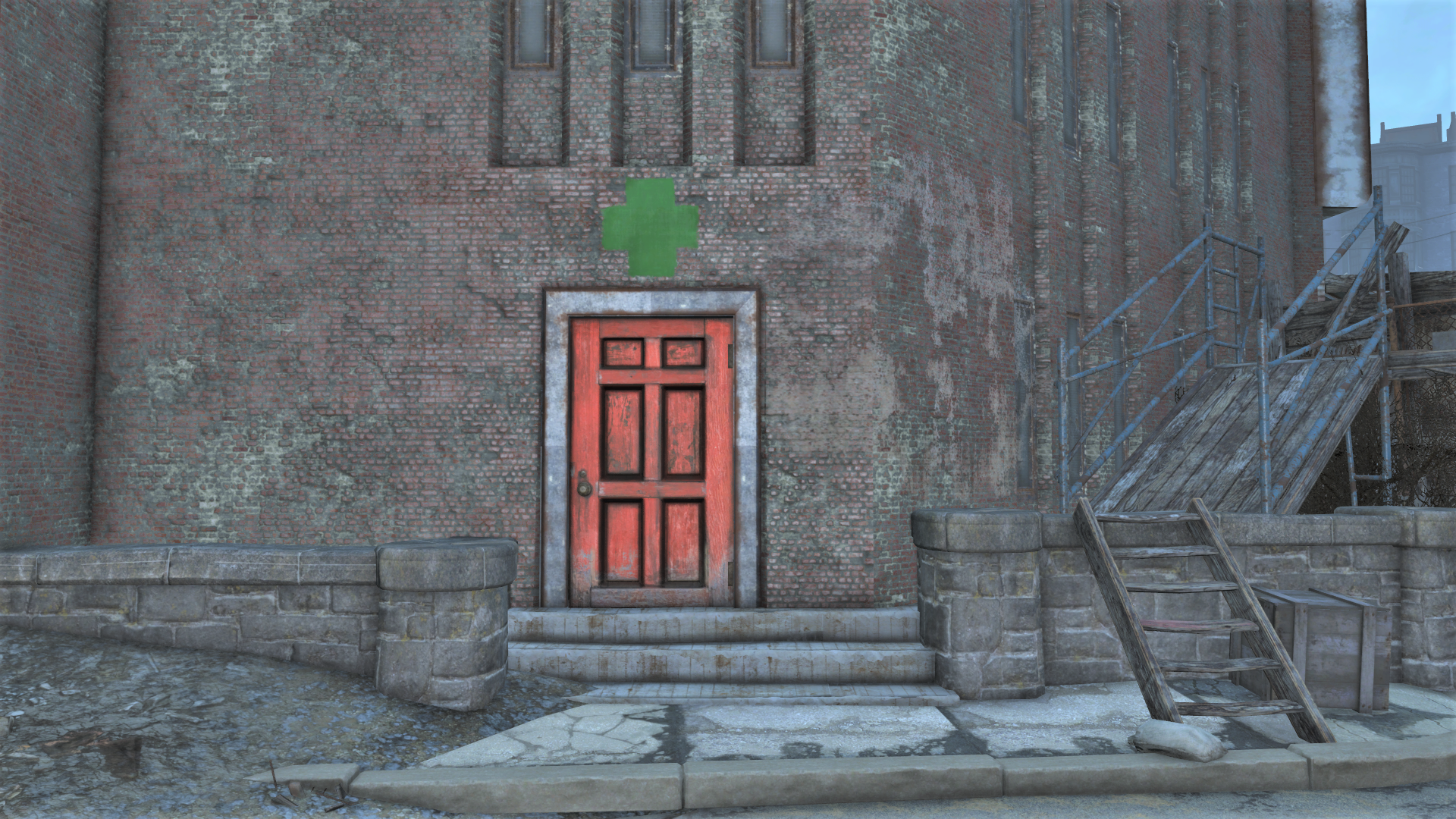 The Nightingales: Fiona, Circe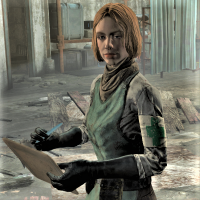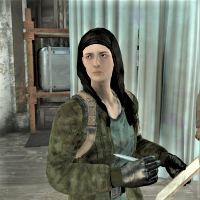 Written by: Cynical_Bounce
Voiced by:
Fiona - Christina Nicholls
Circe - Elissa Park
When you enter the Nightingale Camp, Fiona will greet you.
Select dialogue options to learn more about the Nightingales.
If you talk to Circe, she will mention Nightingale caches, and offer doctor services.
Next Quest: Sunken Treasure
| Stage # | Notes |
| --- | --- |
| 1 | Quest Starting |
| 2 | Quest Running |
| 3 | Story progressed far enough to start questline |
| 5 | Fiona greeted |
| 7 | Fiona offers Nightingale help |
| 10 | Fiona gives cemetery plot plans |
Note: Additional Quest Stages will not be available to you if you have not completed Dark Horizons