SPOILER ALERT!
Guest Characters: Branigan, Bobby the Ranch Hand, Craig the Other One, Pat the Lost Hand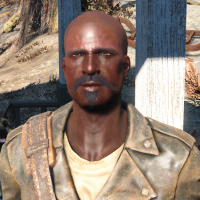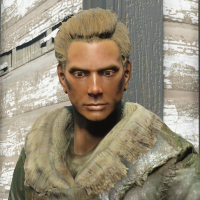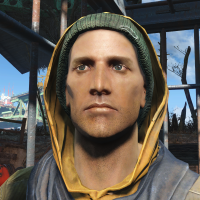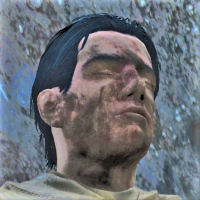 Written by: Sirlach
Voiced by:
Branigan - Ben Johnson
Bobby the Ranch Hand - Ben Johnson
Craig the Other One - Andrew Ferguson/DominateEye
Branigan asks you to find lost members of his Virginia Caravan Company.
One lost west of The Castle
a. Follow your quest flag to the raider camp
b. Deal with the raiders
c. Find the key for the cage
d. The "Hostage Cage Key" will be found on one of the Legendary Raiders
d. Open the cage
e. Talk to Craig the Other One to release him
One in Nattick Banks
a. Follow your quest flag to find Pat the Lost Hand
b. Retrieve an object of his for Branigan
Return to Branigan in a few days. He indicates that he may have work for you later.
Next Quest: Branigan's Brahmin Breeding
Branigan appears in Concord after Well Well Well! is completed
You will find a notice on the Community Board in the church in Concord. "Missing Caravaneers"
You can look for the lost members in any order.
Issue: Craig does not respond when you open the cage and talk to him.
Fixed: Version 2.0k (Jan 13, 2022) - If Craig does not respond or, if Craig has been unresponsive in a player's save, close and re-open the cage door to force the quest to advance.
Cage Door Already Open: Close the cage door, and open it again.
Coming Soon
| Stage # | Notes |
| --- | --- |
| 1 | Quest Started |
| 2 | Startup Complete |
| 10 | Walkaway 01 - BranigansBounty_00 |
| 20 | Walkaway 02 - NeitherHereNorThere_01 |
| 30 | Ask for more money |
| 40 | AFMM Success |
| 50 | AFMM Fail |
| 60 | Yet More Money - Success |
| 70 | Yet More Money - Fail |
| 80 | No More Money / Walkaway - WhereTheyAre_00 |
| 90 | Deny Quest / Walkaway - FindEm03 |
| 100 | Accept Quest |
| 110 | Found Pat |
| 120 | Kill the raiders |
| 170 | Unlock cage |
| 180 | Untie Branigan's man |
| 185 | Craig is free! |
| 190 | Pat found check |
| 200 | Return to Branigan |
| 210 | Get Caps |
| 220 | Complete Quest |