Spoiler Alert!
THIS IS A DRAFT AND NEEDS CLEANUP: Please note that the information on this page is currently under construction and thus incomplete.
Quest Characters: Treadwell and Archibald
!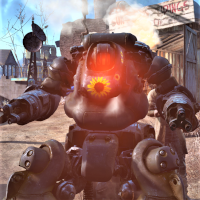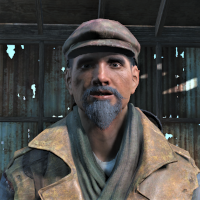 Written by: CornedBeefHashtag
Voiced by:
Treadwell - Shawna Mack
Archibald - Will Handford
Speak to Treadwell. She is concerned about Archibald's health and gives you two places to look for a cure.
Check Diamond City Science Center.
a. Follow your quest flag to the terminal in the Science Center.
b. Read the entry "Reassignment Notice" which will tell you about Project Vanilla.
Check the Memory Den in Good Neighbour.
a. Follow your quest flag to the "Project Vanilla Note".
b. Read the note.
Check Med Tek Research facility for more information on Project Vanilla.
a. Follow your quest flag to the Terminal.
b. Eject the Holotape "Experiment 5673 Formula".
Return the formula to Treadwell.
Treadwell asks you to craft the cure, Refined Vanilla Mentat.
Craft the Refined Vanilla Mentat at a Chemistry station.
Ingredients for the Refined Vanilla Mentat

2 Brain Fungus, 1 Daytripper, 1 Mentat, 1 Silt Bean, 1 Stimpak
Return to Treadwell with the cure.
You will now be able to assign Archibald and Treadwell to a settlement.
Next Quest: Not All Artists Starve
¶ Quest ID: SS2_CharacterQuest_ArchibaldAndTreadwell
| Stage | Description | Log Entry |
| --- | --- | --- |
| 1 | Started | |
| 2 | Verified running | |
| 5 | Initially declined | |
| 10 | Accepted | |
| 20 | Found Memory Den note | |
| 21 | Found Science center note | |
| 30 | Found mentats recipe | |
| 31 | Turned in recipe | |
| 35 | Player declined to help further | |
| 40 | Refined mentats recipe objectives | |
| 50 | Has all ingredients | |
| 60 | Crafted refined recipe | |
| 70 | Turned in Refined Mentats | |
| 80 | Archibald cured | |
| 90 | Quest complete | |