Spoiler Alert!
Quest Characters: Archibald and Treadwell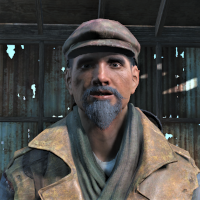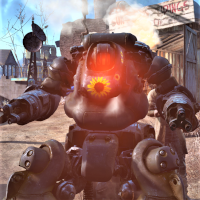 Written by: CornedBeefHashtag
Voiced by:
Archibald - Will Handford
Treadwell - Shawna Mack
When you see Archibald and Treadwell in your settlement, talk to Archibald. You will learn that he creates art from interesting pieces of junk.
Archibald will send you to a random location to retrieve an interesting piece of junk.
Return to Archibald for a reward.
The first time you do this quest, when you return to Archibald, Treadwell will initiate the Next Quest.
Thereafter, your Pip-Boy will notify you to check in with Archibald and Treadwell.
When you check in with Archibald, another location will be given.
Next Quest: Sunflower at Sundown
This quest is a Radiant (repeatable) quest and will reward decorations for your settlements.
The junk sculptures will appear in your personal inventory, but to place them, use your Workshop build menu under "Sim Settlements, Furniture". Note that they may be placed once only, after which they can be moved or stored again in that settlement's workshop.
¶ Quest ID: SS2_Radiant_ArchibaldAndTreadwell
| Stage | Description | Log Entry |
| --- | --- | --- |
| 1 | Quest started | |
| 2 | Verified running | |
| 10 | Give objective | |
| 20 | Player has item | |
| 30 | Turned in item | |
| 40 | Complete quest | |