This section only contains information on the minimum unlock requirements for Plot Classes. For important information about the Plot Classes, see Plots and Plans.
Minimum unlock requirements for each Plot Type can be found on their Plot Type Unlocks pages below.
This infographic visualizes the steps needed to upgrade nearly every Building Class.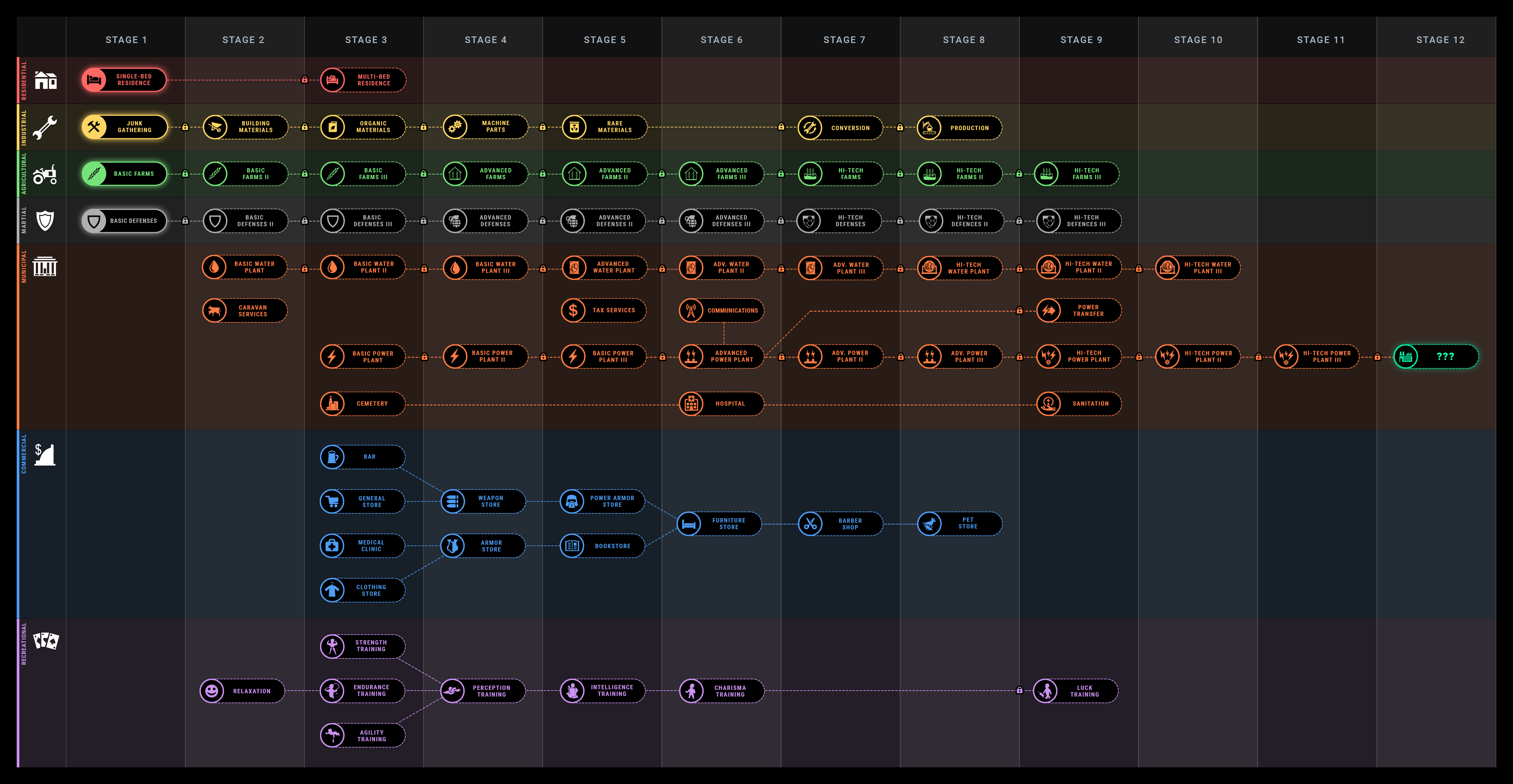 Enlarge image in a new window.
---