SPOILER ALERT!
Guest Characters: Alyssa, Griff, Laney, Rickey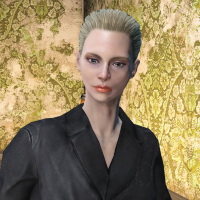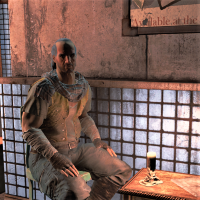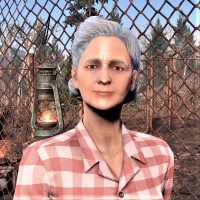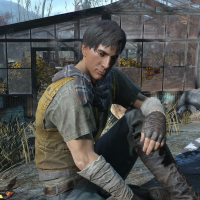 Written by: Sirlach
Voiced by:
Alyssa - Sarah McManus
Griff - RomBark
Laney - Eileen Anglin
Rickey - Jeffrey Lawhone
Check with Alyssa
Read the list of interview subjects "*Alyssa's Subjects List"
a. Griff, at the Third Rail in Goodneighbor
b. Laney, at Oberlund station
c. Rickey, at Greentop Nursery
When you talk to each subject, select a dialogue option. If you pass the charisma check, the subject will provide their story.
If you do not pass, the subject will request you provide an item.
a. Griff: booze
b. Laney: a hunting rifle
c. Ricky: a jacket
Once you have received each of their stories, return to Alyssa
Next Quest: Voice of the Commonwealth 2nd Edition
This quest begins 24 in-game hours after Fire Up the Presses
If you were not able to pass the charisma check to get the subjects' information, you will need to find the items requested.
| Stage # | Notes |
| --- | --- |
| 1 | Quest Started |
| 2 | Startup Complete |
| 5 | Player waited 24hrs |
| 6 | The Ask |
| 10 | Refusal |
| 15 | Quest Accepted |
| 16 | Player has read the list |
| 17 | Griff Task |
| 18 | Griff Task Done |
| 19 | Remove Booze |
| 20 | Griff Walkaway01 |
| 21 | Griff Walkaway02 |
| 22 | Interviewed Griff |
| 27 | Laney Task |
| 28 | Laney Task Done |
| 29 | Remove Rifle |
| 30 | Lacey Walkaway01 |
| 31 | Lacey Walkaway02 |
| 32 | Interviewed Laney |
| 37 | Ricky Task |
| 38 | Ricky Task Done |
| 39 | Remove Jacket |
| 40 | Ricky Walkaway01 |
| 41 | Ricky Walkaway02 |
| 42 | Interviewed Ricky |
| 50 | Return to Alyssa |
| 55 | Get Paid! |
| 60 | Quest Complete |
---