SPOILER ALERT!
Guest Character: Caleb Saunders, Bombface, Grizzly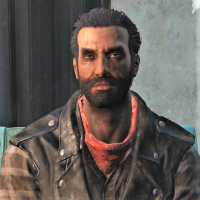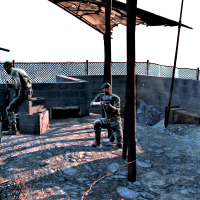 Written by: Sirlach
Voiced by:
Caleb Saunders - Ryan Cooper
Bombface - Ben Johnson
Grizzly - Ryan Cooper
Talk to Caleb.
Recon the camp just north of Fort Hagen with Caleb before attacking
Discuss the plan with Caleb.
Take Bombface down.
Talk to Caleb. Caleb will direct you to the Commonweath Police Department.
Next Quest: Calling Potential Recruits
Coming Soon
| Stage # | Notes |
| --- | --- |
| 1 | Quest Start |
| 2 | Startup Complete |
| 3 | Talk to Caleb |
| 5 | Refuse |
| 6 | Accept |
| 10 | Discuss Plan |
| 15 | Discussion Over |
| 20 | Bombfaces Lair |
| 30 | The Big Battle |
| 40 | Fight Over |
| 45 | Start CPD Stage 10 |
| 50 | Complete Quest |
---