SPOILER ALERT!
Guest Character: Noman Sland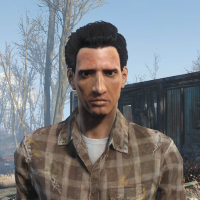 Written by: CornedBeefHashtag
Voiced by:
Noman Sland - Benjango
Diamond City Recon Voice - placeholder
Talk to Noman Sland.
Travel to Quincy.
Find evidence of Danny V and his involvement in the Quincy massacre.
You will need to fight the gunners to find evidence.
Find the Diamond City Recon holotape.
Listen to the holotape.
Tell Noman Sland about Danny V's involvement.
You can send Noman to a settlement of your choice.