Spoiler Alert!
Please note that the information on this page is currently under construction and thus incomplete.
Quest Characters: Viceroy and The Client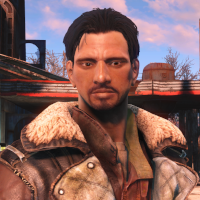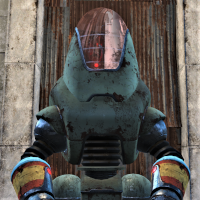 Written by: CornedBeefHashtag
Voiced by:
Viceroy - Evan Mills
The Client - spacefiddle
You will see Viceroy in your settlement.
Approach him to talk to him if he doesn't talk to you.
He is attacked during your conversation.
Kill the bounty hunter.
Search the body. You will find a Hotel Rexford Receipt.
Talk to Viceroy. He will give you a coin.
Search the Hotel for clues.
Kill the bounty hunter.
Listen to the Target Holo: Viceroy.
Track down the coordinates.
Talk to The Client. He takes the coin.
Return to Viceroy.
He gives you a reward and you will be able to assign him to a settlement.
| Stage | Description | Log Entry |
| --- | --- | --- |
| 1 | Quest Started | |
| 2 | Verified running | |
| 10 | Bounty Hunter Attack | |
| 20 | Bounty Hunter Dead | |
| 21 | Found note on Hunter | |
| 23 | Gave note to Viceroy | |
| 25 | Initially Declined | |
| 30 | Quest Accepted | |
| 34 | Door unlocked | |
| 35 | Bounty hunter attacks | |
| 36 | 2nd hunter dead | |
| 37 | Found holotape | |
| 38 | listened to holotape | |
| 45 | Gave coin to robot | |
| 50 | Robot Marches to Glowing Sea | |
| 60 | Quest complete | |