Spoiler Alert!
Quest Characters: Anton, Knox and Audra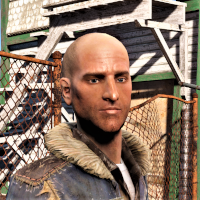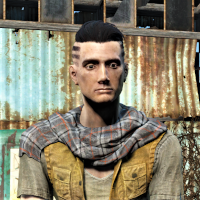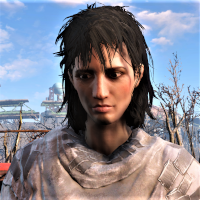 Written by: NikaCola
Voiced by:
Anton - Paul Warren
Knox - UncagedElk
Audra - Sarah McManus
Go with Anton to the HarborMaster Hotel. You will encounter enemies on the way to the hotel.
Search the hotel for clues about Audra's location.
Take the elevator.
Find Audra's room.
Find Audra's Stash. You can:
a. leave the stash alone
b. spike the stash with Addictol
c. spike the stash with Pyscho
Find Audra's Terminal and read the entries.
Once the clues have been found, your Pip-Boy will ask you to find out what's going on downstairs.
Downstairs you will find that Audra, Knox and his friends have entered the hotel.
There is a conflict in progress.
Ask Knox, Audra and Anton questions to understand their point of views, then decide who to support.
There will be a gunfight.
Go with the survivor to find Audra.
a. If you have spiked her stash, she may be catatonic, or dead.
After a conversation, you will be able to select a settlement for Audra, if she is alive and the survivor.
Your new recruits will appear in your settlement after 24 in-game hours have passed.
| Stage | Description | Log Entry |
| --- | --- | --- |
| 0 | Start | |
| 1 | Confirmed running | |
| 2 | PC walked away | |
| 3 | PC Initially says no | |
| 5 | PC agrees to quest and Anton accompanies him to Hotel | |
| 10 | Anton and PC searching hotel | |
| 12 | Stash discovered | |
| 13 | Stash spiked with Addictol | |
| 14 | Stash spiked with Psycho | |
| 15 | Audra and Knox arrive | |
| 17 | Knox's friends react | |
| 20 | Audra Stands still | |
| 100 | Fight with Anton | |
| 200 | Fight with Knox | |
| 500 | Anton dead | |
| 510 | Knox runs to Audra's room | |
| 520 | Move Knox Or Anton | |
| 550 | Audra topic 1 | |
| 600 | Knox dead | |
| 610 | Anton runs to Audra's room | |
| 620 | Move Knox Or Anton | |
| 700 | Player in audra's room | |
| 800 | Audra dead | |
| 9999 | Shutdown stage | |