Spoiler Alert!
Quest Characters: Tom Sanford, Magnum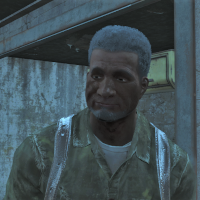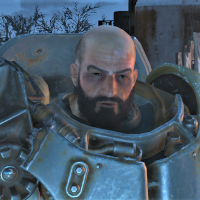 Written by: Danger
Voiced by:
Tom Sanford - Spacefiddle
Magnum - YongYea
Build a distillery (industrial plot).
Enter the distillery.
In the bathtub, there is "Boozy Water".
Risk a drink 4 times.
You will pass out and awaken in a new location.
Figure out what happened.
Talk to Tom Sanford who will tell you what he saw.
You can ask Tom to Work for you, or talk to him later, however he will need convincing. To recruit him for one of your settlements, you will have options to bribe him, or pass a speech check.
Search the raider body to find "Torn Journal Page - Entry 5".
Read the page.
Investigate Jalbert Brothers Disposal.
Kill of the raiders there.
On a cigarette machine, find the "Torn Journal Page Entry 4".
Read the page.
Investigate Edwin's Cabin.
Kill the raiders.
Enter the cabin, find the "Journal With Missing Pages".
Read the journal.
Confront Magnum.
To get to Magnum, you will need to find your way through a maze of traps, ferals, and supermutants. He also has his own crew of raiders.
Kill Magnum to complete the quest.
Edwin's Cabin is located at Chestnut Hillock Reservoir.
Magnum is in the parkade near Milton General Hospital.
Tom Sanford can be recruited for one of your settlements
When talking to Tom later, he will give you 100 caps for the cause.
Don't Drink the Bath Water - kinggath
| Stage | Description | Log Entry |
| --- | --- | --- |
| 0 | Quest Started | |
| 1 | Drank From Distillery 3 Times | |
| 2 | Player Wakes up in Mystic Pines | I remember tasting some concoction the locals brewed up, and then woke up in the old Mystic Pines retirement home. |
| 5 | Jalbert Note Read | |
| 10 | Edwin Note Read | |
| 15 | Medford Note Read | |
| 25 | Player Attacked Magnum or Gang | |
| 100 | Magnum Dead | |