**Spoiler Alert!
Quest Characters: Raven and Crow Corvus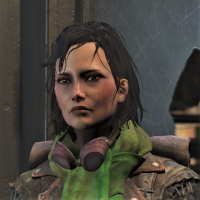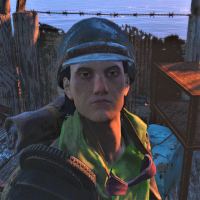 Written by: Sephira Jo
Voiced by:
Raven - Krazy Katie
Crow - Evan Mills
Raven will appear in your settlement.
Approach and talk to her if she does not talk to you first.
She will ask you to rescue her brother, Crow.
If you accept, you can assign her to a settlement.
Rescue Crow from a random location.
Deal with the raiders when you get to the location.
Talk to Crow to rescue him.
Meet Crow and Raven at the settlement.
Talk to Crow.
Talk to Raven to complete the quest.
Attempted Murder of Crow Corvus - Veta Phoenix
¶ SS2_CharacterQuest_CorvusTwins_RandomDungeon
| Stage | Description | Log Entry |
| --- | --- | --- |
| 1 | Quest Start | |
| 2 | Quest verified running | |
| 10 | Quest completed | |