The Vit-o-Matic is a tool used in Sim Settlements 2 in order to:
measure the S.P.E.C.I.A.L. stats of your unique settlers as well as other NPCs.
check the employment, accommodation and recreational status of your settlers.
The Vit-o-Matic is found in the weapon section of your inventory.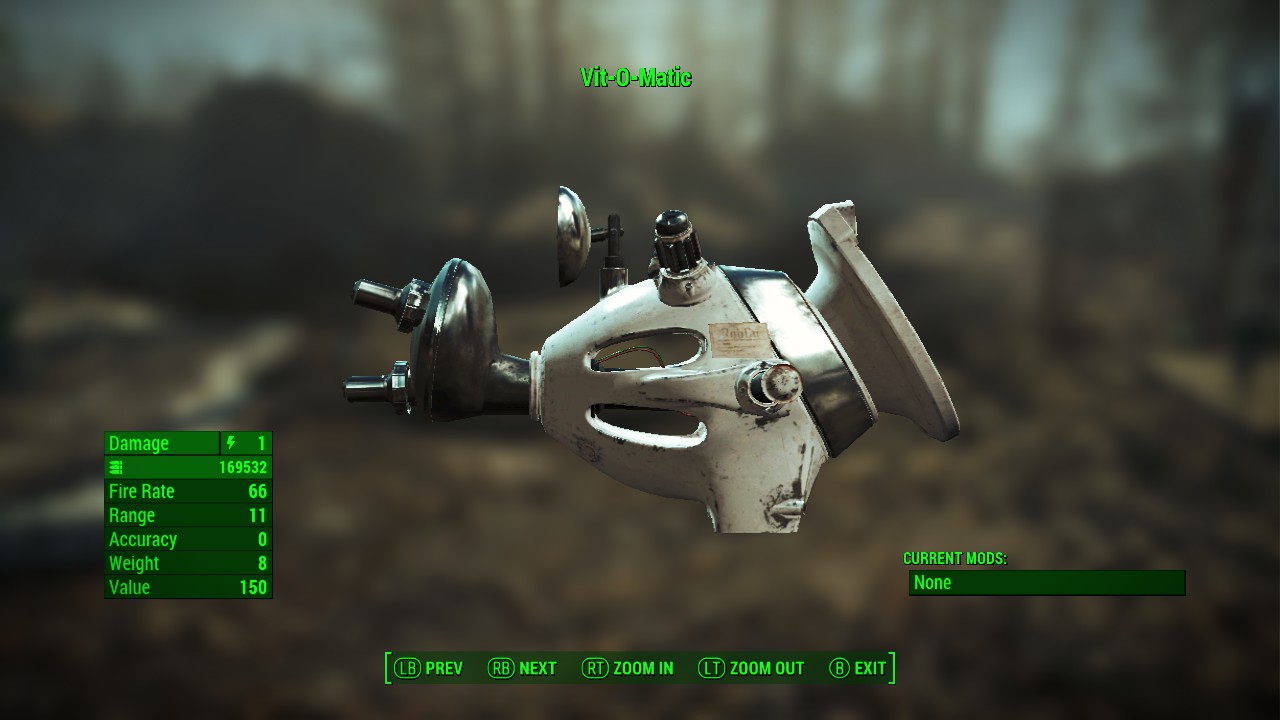 The Vit-o-Matic is found in the medical bay of Vault 81. You can acquire the Vit-o-Matic at the end of the quest Vim and Vigor.
If for some reason you need another Vit-o-Matic, you can make a new one in the crafting menu of any City Planners Desk. They cost the following materials:
3 Circuitry
2 Copper
1 Crystal
1 Glass
4 Nuclear Material
6 Plastic
The Vit-o-Matic can be used two ways. First. it can be used as if it were a weapon, pointed at the target settler and pulling the trigger. More simply, if the Vit-o-Matic is equipped as your weapon in your inventory, simply walking up to a settler will open the option to scan them.
Caution: The Vit-o-Matic does 1 point of damage. If you shoot a settler many times in a row, when they enter critical HP they will turn hostile and when their HP = 0.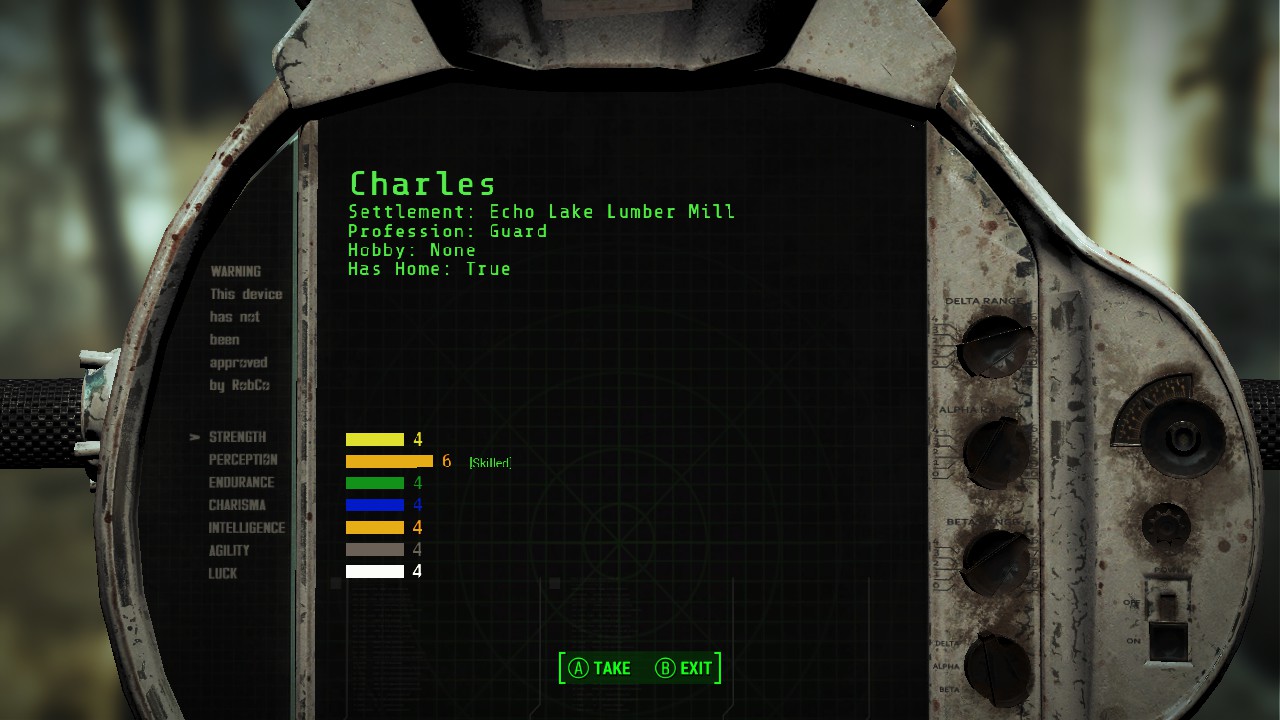 The Vit-o-Matic first appeared in Fallout New Vegas where it is used in the beginning of the game to let the player assign S.P.E.C.I.A.L. stats during character creation. That machine is larger, and fixed to the floor. Jake will remark on this discrepancy after you show him the Vit-o-Matic once you've acquired it.