As this project grows and gathers more attention, we are putting more effort into keeping our presentations and messaging consistent. As there is a lot of community involvement, we're asking you to be mindful of these guidelines as you publish content relating to Sim Settlements 2. Thank you!
A brief overview of our logo images, colors, and fonts...
Download the Sim Settlements 2 Style Guide as a PDF.
Sim Settlements 2 should be spelled out in full with each word capitalized.
When an abbreviation is needed, use SS2.
Note: The original mod should be distinguished with the abbreviation SS1.

General guidelines for using our logos:
DO NOT visually alter the logos themselves.
DO ensure there is a comfortable amount of space around them.
---

The Logomark
Recommended Usage:
ONLY official SS2 news, press releases, and news articles.
On a non-white background (such as overlapping an image or screenshot).
---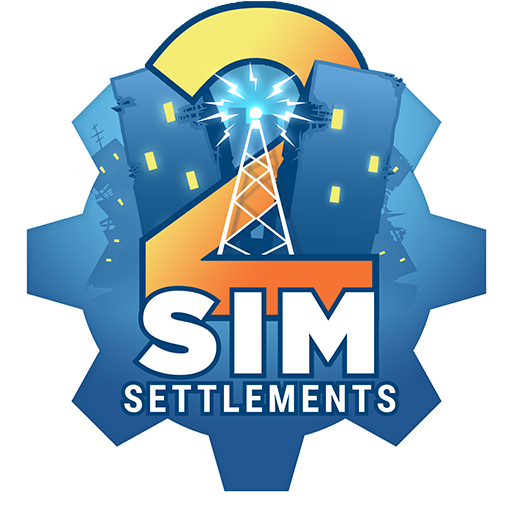 The Gear Symbol
Recommended Usage:
Everywhere else (videos, thumbnails, websites, etc).
NOT on Add-on Pack images (see below).
Addon Authors, download the Add-On Badge in the Resources section below to use on your mod's featured Nexus screenshot.
The color hex codes for the Sim Settlements 2 brand are:
| | | |
| --- | --- | --- |
| Color Description | Color Sample | HEX Code |
| Navy Blue | | #024478 |
| Sky Blue | | #60b5e0 |
| White | | #ffffff |
| Medium Blue | | #397BAF |
| Gold | | #F5EC76 |
| Orange | | #F57433 |
If you are creating an image, add-on, or other artifact relating to Sim Settlements 2 and would like to present it in a visually consistent way, these are the fonts used in our typography.

| Headlines | Body Text |
| --- | --- |
| Roboto Condensed* | Roboto |
| * Often bold weight | |
| * Small headlines are uppercase | |
In order to keep a consistent look between all SS2 Add-On Packs and adequately differentiate Add-On Packs from SS1 and SS2, we created a unique badge to add to your Nexus Mods featured screenshot.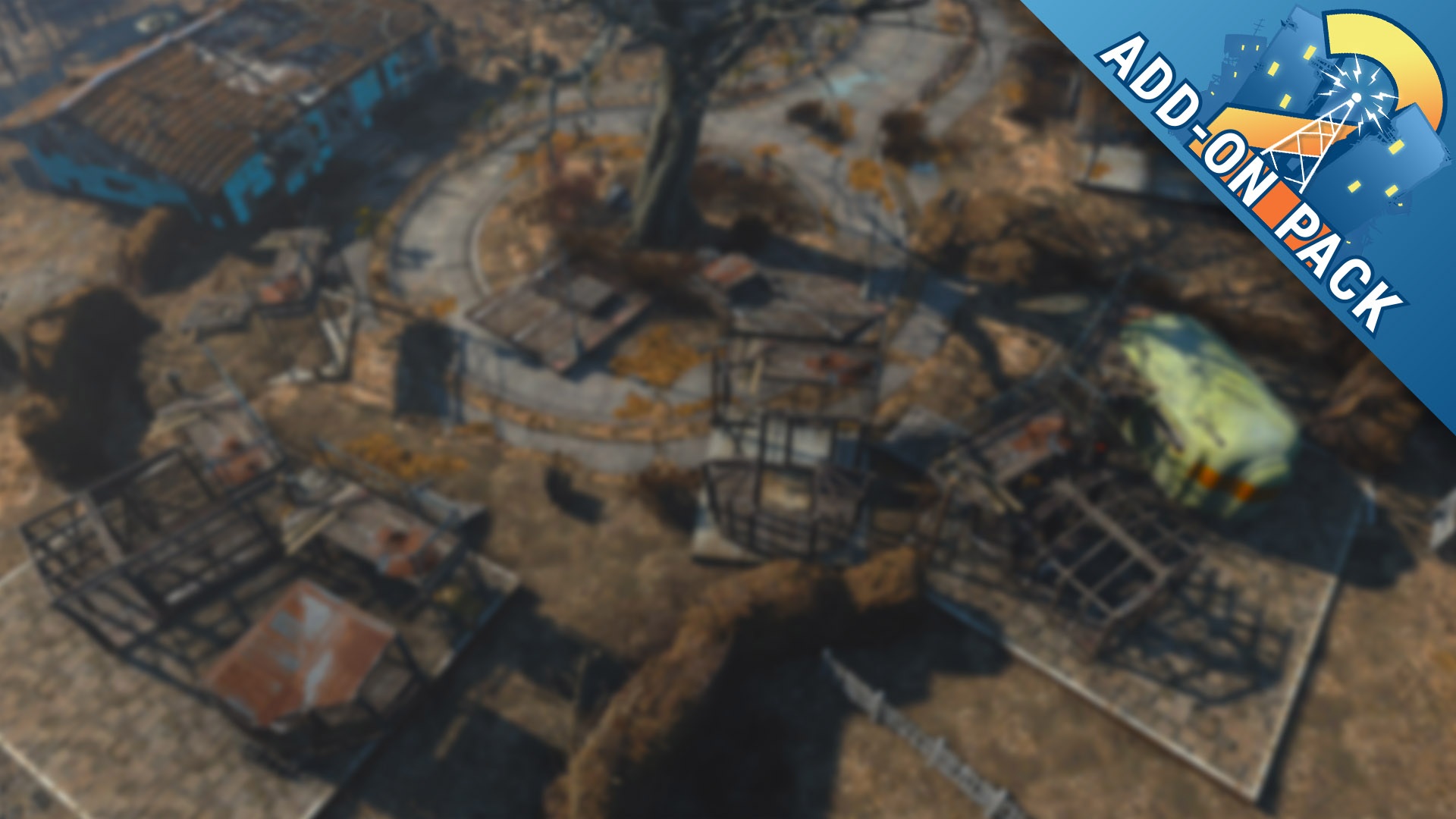 Download the Transparent PNG file to add it to your existing design or use the layered Photoshop PSD template if you're making a new one.
Plot Type Colors
| | | |
| --- | --- | --- |
| Color Description | Color Sample | HEX Code |
| Residential | | #fd6764 |
| Agricultural | | #76e27a |
| Industrial | | #ffd663 |
| Martial | | #5e5e5e |
| Municipal | | #ff7c43 |
| Commercial | | #4d9ef6 |
| Recreational | | #cc92f1 |